"This is your last chance. After this, there is no turning back. You take the blue pill — the story ends, you wake up in your bed and believe whatever you want to believe. You take the red pill — you stay in Wonderland and I show you how deep the rabbit-hole goes." Entrepreneurs, artists, and to the general public, the matrix is upon us! Not to the exaggeration that we are but batteries in a world run by computers, but in the sense that we are living in a digital world. With a few clicks of a button (or taps on a touchscreen device) people can actually bring forth innovative and creative ideas into reality without spending a cent. If there is the demand, the funds to supply will come. Money hiding under your mattress is no longer the only way to get the capital to make impossibilities possible. We do have crowdfunding now, ya' know?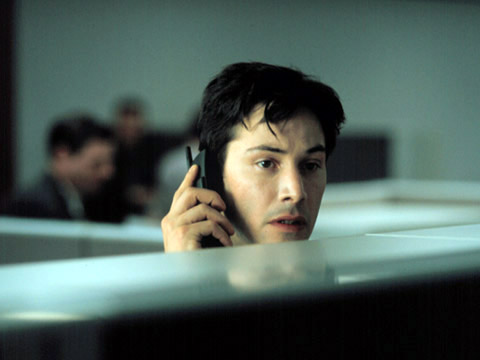 "What is this crowdfunding?" you ask. Basically, it's asking a "crowd" to donate a defined amount of money for a cause, project or business in exchange for different quirks to fund stated cause, project or business via crowdfunding websites like GoFundMe, Artistshare, Kickstarter and Artisteconnect. To do this, business enthusiasts, creative virtuosos, or charity/cause aficionados create their project pages and thrown into cyberspace for connected users to see and shared in social networks (mostly via Facebook). Investors, fans, philanthropists or even just regular blokes pledge money to these ventures. And voila! The only thing left to do is sit, wish and wait for cash flow, and collect.
The idea is simple, and to some unbelievable but it is very real. The fact that the Architect behind the blueprints of these crowdfunding websites were fans of British rock group, Marillion back in 1997, two years before Neo even boarded the Nebuchadnezzar (in film that is). The devotees of the band were actually able to raise money via the Internet for the production of their album and the band itself wasn't even involved in any of the activities. It wasn't until early in the 21st century that a website dedicated to crowdfunding for music came about. Since then, many musicians all over the world have used and are still using it to pool not only cash but also inspiration and drive.
Here in the Philippines, our very own, the Lowtechs is also using this platform via ArtisteConnect to help them produce their album. Their reason for doing so, according to Gelo Lagasca (lead vocalist and guitars), "It's flattering. It's empowering, especially when they send monetary support online. It makes us cry (laughs). It's different when people send money to help you create your album. We also felt pressured because we wanted to make a great value of where their money went, pressured in a good way, pressured to their investment. We're striving more to record quality songs in the album. For me, crowd sourcing is the future for album pre-production. It helps the artist to be more creative, to have direction and to set deadlines on when their album must be released. It's like pre-selling your album. It's like paying for a condo unit while you're waiting for it to be done. It's music investment."
Though the digital rain began as a musical niche, it flooded into all different spaces of business, creative interests, charities, and even for personal projects. Netizens have taken advantage of this opportunity to not only raise capital but also construct a network of support. Jenny Cariño, co-owner of Lemongrass Cafe and Artspace, has this to say about the whole process based on her personal experience.
I think that crowd funding is a great way for artists and entrepreneurs to reach a wider audience than one might normally have when using traditional forms of media. It also extends one's reach in the sense that one wouldn't be limited to their own professional and personal networks. By that, I mean, when other people get excited about a project that they see online, they'll be prompted to like, share, recommend said projects to their own networks as well, and the reach for this kind of fundraising campaign is practically unlimited. For instance, in the couple of weeks since the launch of our project, we've seen people who have posted about us on their blogs, as far away as the US and Europe. We even have a few people in Kenya who are helping to spread the word about our endeavors.
It's also a great way to get a dialogue going about things that interest us, especially with people who we've never even met before. It helps us to get our creative juices flowing. We've already gotten a lot of positive feedback from people, and from the conversations we've started with them (that sprung from a curiosity about what we're doing: people start asking us questions about our mission/vision for the cafe) we've generated even more ideas about what we could to to truly come up with an awesome space where people can come in and meet other people, and in turn share their own ideas with each other. I guess, what I'm trying to say is, what we find most appealing about the whole concept of crowd funding, is that our communities are expanded, and in the process of that happening, so are our connections and experiences with other people.
Of course, it takes a bit of planning to run a successful crowd funding campaign. Generating, and more importantly, sustaining interest in a project will make sure that people keep spreading the word about what you're trying to accomplish. And while it can be tough to do that, I think that a platform like Artisteconnect makes it easier for dreams to actually turn into tangible realities. So we're keeping our fingers crossed.
Crowdfunding is now not only a means to gain finances because it has now become a community. People with similar interests and needs have bonded together through the exchange of ideas (and cash) through digital space. Physical restrictions do not exist in this world once you're jacked in. Here, the spoon can be bent. It has created a reality of its own and yet at the same time very much a part of the world we live in regardless of distance and time.
So contrary to popular belief, the digital world is actually making things more human. Yes, handshakes and face-to-face meetings are preferred in generally all business transactions but support through social media and digital marketing is something that cannot be overlooked. Giving up on a passion due to lack of funding now is not only a poor excuse but also shows lack of passion. We may not be living in a sci-fi film but in terms of possibly materializing your ideas, which pill are you going to take? Blue – ignore the technologies available at your fingertips and live each day for the rest of your life with what-ifs. Red – jump into the void as a mere bleep in the world wide web and take your chances. With the latter, there are no guarantees, and there is a probability that it just could flop, but it might be a helluva ride.

Photo of Neo taken from The Matrix owned by Warner Bros Films
Photo of Alice taken from Alice in Wonderland owned by Walt Disney Pictures